Social Ontology & Collective Intentionality 2022
psychological, behavioural, and applied perspectives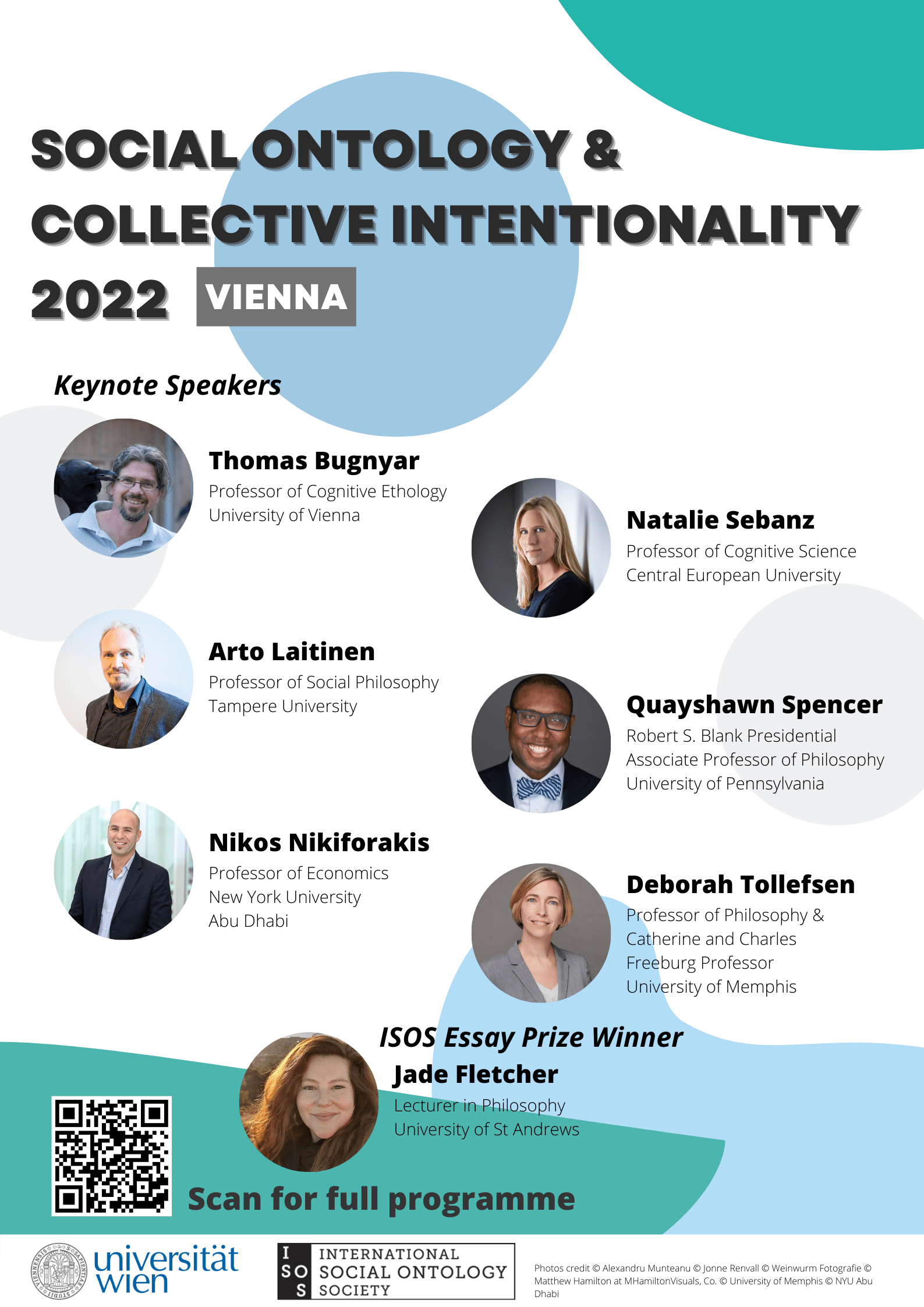 Social Ontology & Collective Intentionality is the internationally leading philosophical and philosophy-related interdisciplinary conference series concerned with collective phenomena. Collective intentionality is the study of collective action, responsibility, reasoning, thought, intention, emotion, decision-making, knowledge, trust, cooperation, competition, and related issues, and also how these underpin social practices, organizations, and institutions. Social ontology is the study of the nature of the social world, including social kinds (e.g. race and gender), social structures, and social properties. Social ontology and collective intentionality are rapidly growing interdisciplinary areas of research that draw on philosophy, psychology, logic, linguistics, cognitive science, sociology, gender and race studies, computer science, economics, political science, legal theory, biology, and cultural and evolutionary anthropology.
The Social Ontology and Collective Intentionality conferences are held under the auspices of the International Social Ontology Society. Previous events in this series have been held at the Universities of Basel, Helsinki, Konstanz, Leipzig, Lund, Munich, Manchester, Neuchâtel, Palermo, Rome, Rotterdam, Siena, and Tampere, as well as the University of California San Diego and Berkeley, Delft University of Technology, Tufts University, and Indiana University Bloomington.
Social Ontology & Collective Intentionality 2022 in Vienna will focus on psychological, behavioural, and applied perspectives on collective phenomena.
Conference organisers:
Judith Martens, University of Antwerp
Felix Pinkert, University of Vienna
Bernhard Schmid, University of Vienna